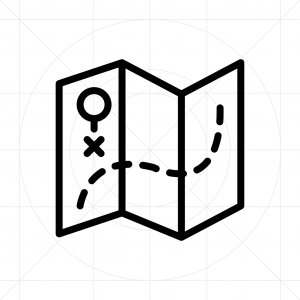 I started out as a digital nomad in 2012, and for years I've been looking for an app that quietly logs my rough location and allows me to do useful things with the data. I haven't found anything so far, so I've finally decided to build it myself.
With this app, you'll be able to track your movements throughout the year for your own enjoyment. There are dozens of possibilities for turning your travel history into something meaningful – but first I need feedback from people like you.
This app is still in its infancy. I need to get it installed on more devices so that when the features come, there's already a nice set of data points out there.
I also need to get feedback from people who are interested in an app like this to help decide which features to work on first.
If you're interested in helping shape Nomad Tracker please email me and I'll send you a link to install & test out the app.
Notes:
You need an iPhone to use this app. I have nothing against Android, I just don't have those skills. Maybe someday.
The app uses 'significant location changes' which means it effectively uses zero battery
Nomad Tracker is only storing your location ON YOUR iPhone; your location is NEVER sent to Lewis, or anyone else for that matter
How do I sign up? Send an email to

[email protected]

and mention you want to be on the Nomad Tracker beta
What about cost? Honestly at the moment I haven't figured it out, but it is free at the moment and there will always be something available for free
Why do I have to give you my email address? That is just how it works with Apple's TestFlight program I'm afraid